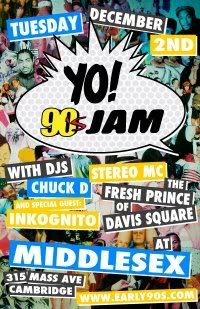 The 90s just like the 80's, were a good time for everyone involved. However, unlike the 80's , the 90's knew when to stop, or at least I thought they did.
However, Middlesexx has decided for all of us that the 90's are still going on and will continue to do so until further notice. In the case of Yoyoyo 90's Jam - Wet Bandits Edition this isn't such a bad thing. Although, I complain about the "direction" that culture takes in its self-destructive circle, honestly we had nowhere left to go.
90's music , especially hip hop has always held a special place in my heart, and clearly the guys of "YO 90s Jams" know and appreciate this time.
Also, can you say an hour of real ass Jamaican dance hall, seriously all I was missing was the beef patty, coco bread (with cheese of course), and dodging bullets in the middle of Franklin Park.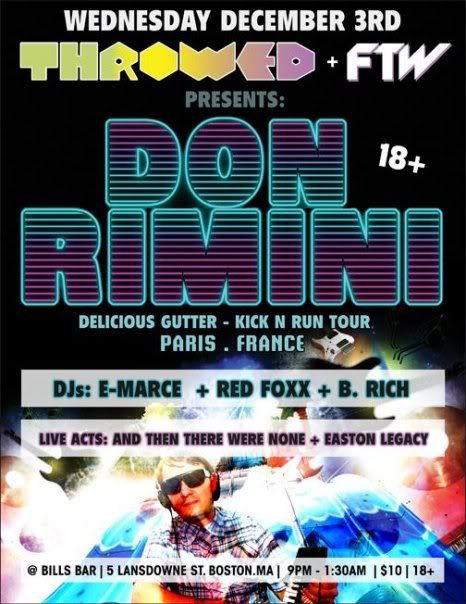 I think its about time we start giving Throwed a little more credit then they receive. Out of the numerous shit shows I have attended, I have to say Throwed keeps up the pace by not only having great DJs but awesome live acts as well; i.e Hercules and Love Affair (w o r k ). Luckily, last night was no exception to that rule at all. Magic Don Juan Rimini's casual yet powerful approach to the art of djing truly carried this evening. I found myself a willing participant in the sound scape skillfully created, that ultimately resulted in the height of electro goodness.
but then again , I was rolling.
do what you will with that information .
;)
x