8:13 PM • "Le Nouveau", blood thirsty thursday, dot my no's, paper, roguewaves • 2 cmts
So here's a couple of things to look forward to starting this evening

Thursday Jan 15th

>
Although we (
zak
broman
, and
m'self
) aren't listed we'll hitting the decks this evening.
In addition to that, yet again I'll get to know the joys of feeling like a pedophile.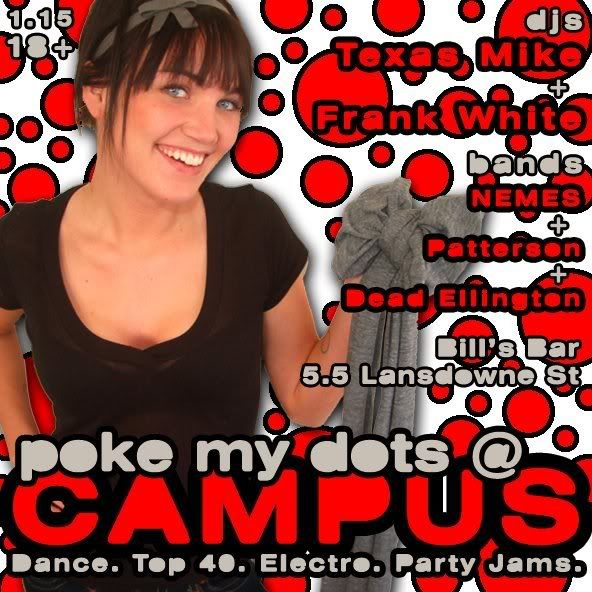 Photobucket" border="0">
... really? ? ? ? This is too easy , so I'll just say no I wont be there.
Photobucket" border="0">
What the fuck is up with cats? However, this is probably the more interesting event's going on right now . I think its def something to look into, and I mean who cares if the enormous room is the size of a box of maxi pads.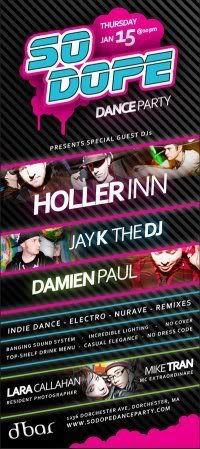 Photobucket" border="0">
I think we all pretty much know how this is going to be. So, if you missed
JayK
last Tuesday , So Dope is most
definitely
the place to get your fix, and
Dorchester
or not , you know what the deal is . Bonus points for being situated next to Burger King... get a whopper and go dance bitches.