10:10 AM • christmas, Circus, funk summit, motherfuck, week in review • 0 cmts
Now that I feel like I have your undivided attention , let's get moving into a couple of key events that are going on this week. First and foremost, I can't 100% promise the same level of intensity, drunkenness, and fist-pumping action of last Saturday. Believe me, even I am almost tired of hearing about "it", talking about "it", and ultimately fantasizing about "it". However, we were seriously on that tip, and it really was that good. For those of you that don't know what I'm talking about, and are horrified by my excessive use of the word it, soon you will know and understand. However, up until we reach that point , here's some stuff that might be worth tip-toeing around.

Tonight, instead of the usual monthly offerings of Helleauxx, the (not-so) Enormous Room gives us:

Funk Summit, Wednsday, December 10th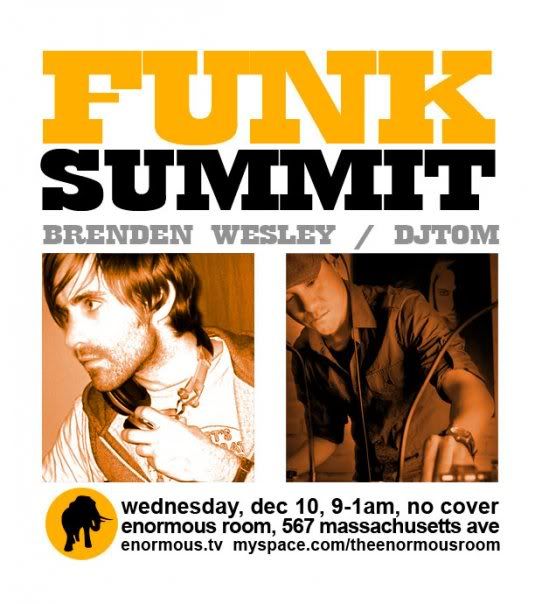 I'm not too sure about this offering from Boston's largest tiny bar/ lounge/ nightclub. However, Mr. Wesley knows about the funk in the truest sense, and well enough for me to recommend for The Council, to send him a complimentary Black Card (you know what i mean ). What I'm really saying is why the fuck not?



Moving forward, Thursday is looking like its going to be a good one and this will be the first time I break my cardinal rule, which is no first person shot outs, but who the fuck cares, I like to think this guy deserves it:

So, Happy B-day Mr. Kennison! i.e So Dope, Thursday December 11th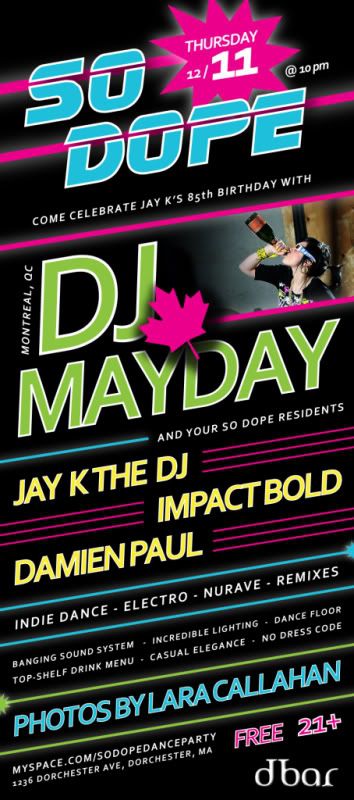 This time I'm not going to give any lofty praises or any of that shit . It is his B-day with Mayday and its probably going to be fucking awesome. Enough said.

And finally, the lay-man's Tuesday comes around, niggas and bitches let's talk about...


Friday, December 12th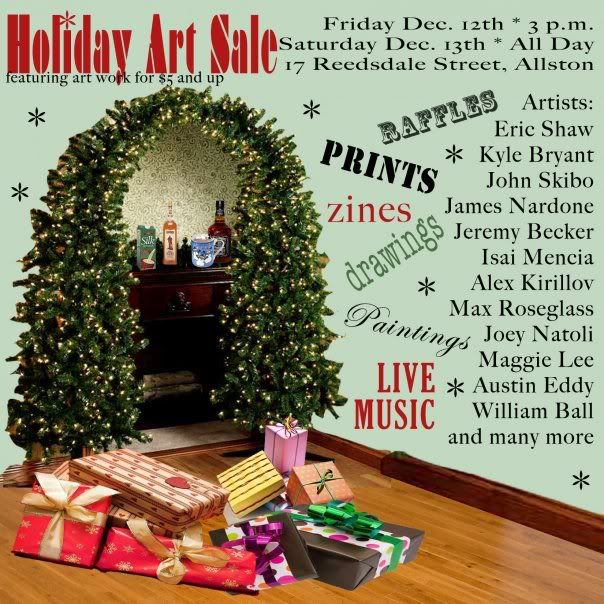 I'll go on record and say that I hate christmas (notice the lowercase spelling). So obviously anything christmas related I'm not really trying to have anything to do with. If you feel the opposite I would highly recommend Mr Mencia's show.

Not to be outdone, across the way we have Thunderdome taking place at our favorite ex-hardcore show dungeon (Greek American Political Club). I'm kind of excited about the prospect of getting to sit on Santa's lap one more time, and if they throw in some "snow" bunnies I'm totally sold.

Remember, it's a movement.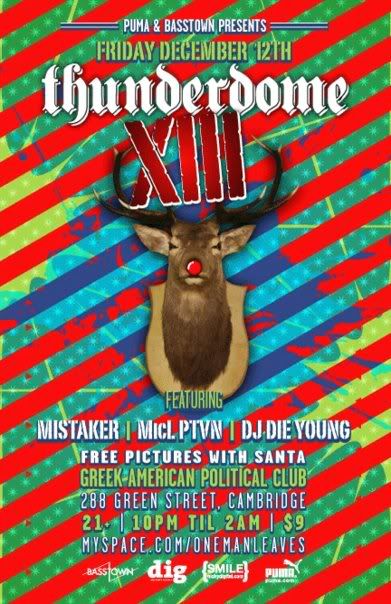 ...and after all of the holiday enriched Friday events, let's get back to some real sinnin' and of course this means Boston's newest and finest weekly...
Circus, Saturday, December 13th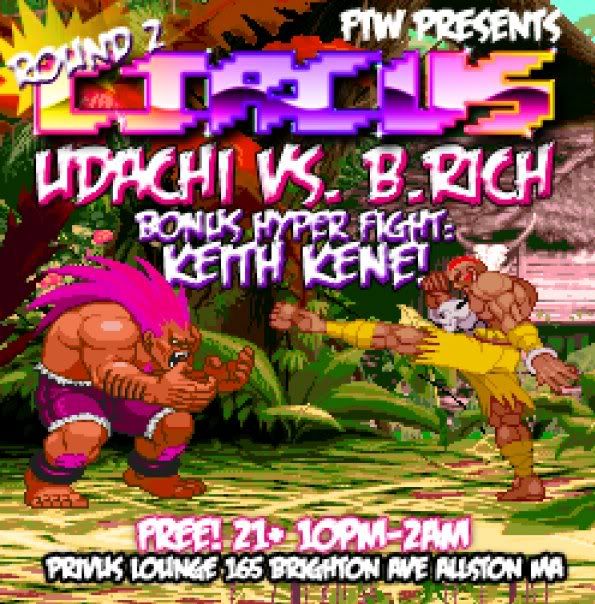 And what can I say, every time I write about this shit, I am ultimately left with no choice but to find as many creative ways possible to essentially write: "these are our boys, and that aside they never disappoint." Especially after the EPIC FUCKING WIN last Saturday, I would go out on a limb to say they just made it that much harder. However, I'm not letting them off that easy, so I'll say this, Ringmasters of Circus:

MOTHERFUCK YOU GUYS FOR ALWAYS WORKING IT OUT, and I'll see you there.

xo